LAUGHS IN SPANISH
by Alexis Scheer
​
September 22 - October 8, 2023

| Studio Theatre
Directed by Anna Skidis Vargas
​
Featuring Jenna Bonofiglio, Isa Condo-Olvera, Arash Fakhrabadi, Ashley Oviedo, and Rána Roman
​
Designed and created by Maaz Ahmed, Em Allen, Olivia Bastien, KaiLee Evans, Adam Hastings, Carrie Johns, Michelle Lopez-Rios, Jazmin Aurora Medina, Kira Neighbors, David Roman, and Lauren Marie Stoner
​
Executive Producers | Joseph and Gwenn Graboyes, Leopold and Emily Shircel
Producers | Hannah and Jason Jahn, Patricia Martin
Miami gallery owner Mariana has a major problem—on the eve of Art Basel her gallery is an active crime scene, she has no art to show, and her semi-estranged larger-than-life television star mother has shown up to save the day. A hilarious and heartfelt crime comedy cross between a Telenovela and a Wes Anderson movie, this playful look at mother-daughter relationships and the balance of being a working parent celebrates Latinx culture and "serves a laugh a minute" (OnStageColorado.com).
​
Run time: 90 minutes, no intermission
KEY DATES + EVENTS


Preview:

Friday, September 22 at 7:30 pm


Opening:

Saturday, September 23 at 8 pm




Pay-What-You-

Choose:

Monday, September 25 at 7:30 pm (walk-up tickets available starting one hour bef

ore the show)


Talkbacks:

Thursdays, September 28 and October 5 (following the 7:30 pm performances)


SipStudio:

Saturday, September 30 (Open to attendees of that day's matinee and evening performances)


ASL-Interpretation:

Friday, October 6 at 7:30 pm (call the box office at 414-291-7800 to purchase tickets in reserved section)
REVIEWS
​
"…a zippy 90 minutes of laughter…perfectly cast in all five roles…" - Jim Higgins, Milwaukee Journal Sentinel
"…nonstop fun—and plenty of laughs…appealing and relatable…" - Harry Cherkinian, Shepherd Express
"…a vibrant dance of comedy…cleverly-crafted 90-minute party...moves through an appealing visual world."
- Russ Bickerstaff, The Small Stage
​
"LAUGHS IN SPANISH is a think piece. It's "profound" without pretentiousness. It's relatable without stunting the growth and impact of Latinx culture." - Lexi S. Brunson, CopyWrite Magazine
Jenny
Mariana
Juan
Carolina
Estella

Stage Movement Director
Scenic Designer
Lighting Designer
Costume Designer
Properties Designer
Composer and Sound Designer
Stage Manager
Assistant Stage Manager
Properties Assistant
Assistant Sound Designer
Intimacy Director
Dialect Coach
Technical Director and Scenic Builder
Wardrobe

Jenna Bonofiglio
Isa Condo-Olvera
Arash Fakhrabadi
Ashley Oviedo*
Rána Roman*
David Roman
Em Allen


Maaz Ahmed
Jazmin Aurora Medina
Olivia Bastien
Matthew Tibbs***
Kira Neighbors*
Carrie Johns

Angeline Holtzman-Forbes
Bryan Pivaral
KaiLee Evans
Michelle Lopez-Rios
Adam Hastings
Lauren Marie Stoner
Some Spanish will be used within the show, but the play is written in English.
LAUGHS IN SPANISH is a contemporary family comedy and as such discusses and depicts themes encountered in everyday life in the Unites States, including: single motherhood, divorce, pregnancy, recreational marijuana use, same-sex relationships, and immigration, and the script includes language that some may consider profane used for comic intent. The production will include vibrant colors, recorded music and exuberant dancing with lights moderately changing color and intensity during scenic transitions, as well as some light use of smoke or haze in limited moments in the show. We at MCT feel that the play will be best enjoyed by those aged twelve and up, but we include these content tags so that patrons may make the most informed decision for themselves and their families. Please don't hesitate to call MCT at 414.276.8842 from 10am-4pm, M-F if you have further questions or would like to know more about this or any of our productions.
​
LAUGHS IN SPANISH is presented by arrangement with Concord Theatricals
on behalf of Samuel French, Inc. www.concordtheatricals.com.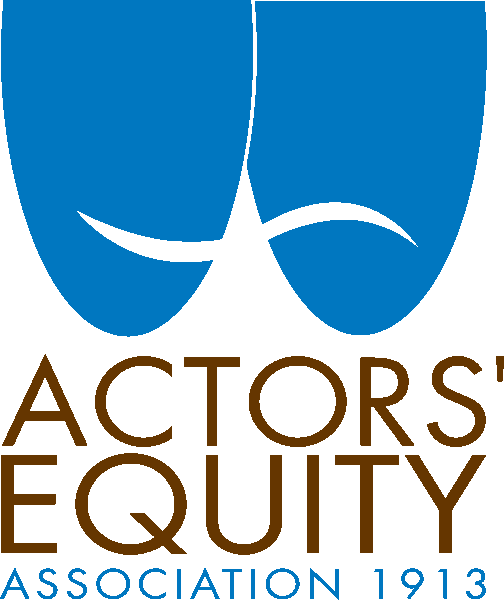 Appearing through an Agreement between this theatre, Milwaukee Chamber Theatre, and Actors' Equity Association, the Union of Professional Actors and Stage Managers in the United States.