Milwaukee Black Theater Festival
August 23 - September 12, 2020
One hundred and seventy-nine bridges connect Milwaukee. The bridge of Theater connects individuals and communities through the empathy produced by both creating and experiencing it. The Milwaukee Black Theater Festival will be Milwaukee's one hundred and eightieth bridge, connecting Milwaukee's Black community, its Black theater community, and the rest of the city. By amplifying and celebrating Black voices, this annual citywide event will create highly visible critical mass for Black narratives and focus the energy of theater on the conversation about how Milwaukee can exist as its best self for every Black individual who chooses to call it home.
​
The Festival is a multigenerational collaborative endeavor between Milwaukee Chamber Theatre, Lights! Camera! Soul!, Bronzeville Arts Ensemble, Black Arts MKE, MPower Theater Group, as well as other notable Black Milwaukee independent artists, and arts leaders.
Sales have now ended for the 2020 Milwaukee Black Theater Festival
INSIDE THE FESTIVAL:
WHAT'S INCLUDED
Directed by Mikael Burke
Featuring:

​
Miles Coppage

DiMonte Henning*

Chiké Johnson*

Sherrick Robinson
Directed by Malkia Stampley
Featuring:
Cynthia Cobb*

Krystal Drake*

Malaina Moore

Nadja Simmonds

Camara Stampley
Directed by Sheri Williams Pannell
Featuring:
DiMonte Henning*

Chiké Johnson*

Nadja Simmonds

Malkia Stampley*
Artist Responses and Thematic Content
Inspired by
KILL MOVE PARADISE
​
BECAUSE IT'S BLACK
written and performed by Gavin Lawrence
A Mother's Fight
written and performed by La'Ketta Caldwell
GONE
written and performed by Klassik
I Can't Breathe
written and performed by Shonn Hinton, video created by Chiké Johnson
Curated Playlist
by Tarik Moody
​
ViewPoints with Jarrett English hosted by Leah Harris
ViewPoints with Syd Robbie hosted by Leah Harris
Resources for Further Engagement
Talkbacks hosted by Mikael Burke (Live!)
Wednesday, September 2nd at 7pm
Thursday, September 10th at 7pm
Everything (I Am Woman)
written and performed by B~Free
Her Name Was
written and performed by SistaStrings
In the Kitchen
podcast by Lights! Camera! Soul!
20/20 LOOP
written by Olivia Dawson, produced by MPower Theater Group
Eating Stew
written and performed by Dasha Kelly Hamilton
Curated Playlist
by Tarik Moody
​
ViewPoints with Dr. Monique Liston hosted by Leah Harris
Resources for Further Engagement
Talkback hosted by Malkia Stampley (Live!)
Tuesday, September 1st at 7pm
Finding my Way
written and performed by Quinten Farr
Therapy
written and performed by Lachrisa Grandberry
Return
dance by Cedric Gardner, music by Kwasi Stampley
Curated Playlist
by Tarik Moody
​
ViewPoints with Deanna Singh hosted by Leah Harris
ViewPoints with Ajamou Butler hosted by Leah Harris
ViewPoints with F. Marvin Hannah, Don Edward Pannell hosted by Sheri Williams Pannell
Resources for Further Engagement
Talkback hosted by Nadja Simmonds (Live!)
Wednesday, September 9th at 7pm
Talkbacks hosted by Sheri Williams Pannel (Live!)
Thursday, September 3rd at 7pm
Tuesday, September 8th at 7pm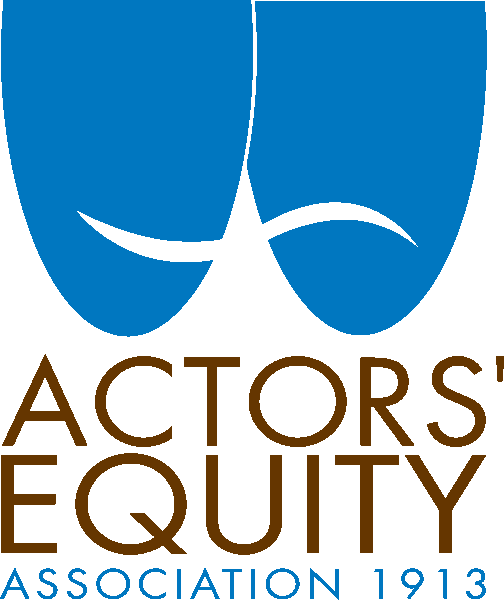 *Appearing through an agreement between Milwaukee Chamber Theatre and Actors' Equity Association.
2020 FESTIVAL CURATORS
B-Free, Catina Cole, DiMonte Henning, D Luna, Tarik Moody, Sheri Williams Pannell, Kwasi Stampley, Malkia Stampley, Braylen Stevens, La Toya Sykes, Barbara Wanzo
2020 FESTIVAL LEADERSHIP
DiMonte Henning, Sheri Williams Pannell, Malkia Stampley
How Does Festival Access Work?
Festival "Passes" are delivered via email either the day before your week begins or once you have been granted access to the Festival during a current Festival week.

Festival access will be granted to the account that purchases the pass unless another guest is indicated at time of order. Indicate another recipient as your "Shipping Address" at purchase.

You will access the Festival via direct link provided in the email from tickets@milwaukeechambertheatre.com or by visiting the Milwaukee Black Theater Festival page and selecting "Enter Here".

An MCT login is required for Festival Access.
THE FESTIVAL:
IN THE COMMUNITY
We are thrilled that our fellow Milwaukeeans are joining the Festival in their own ways by elevating Black experiences and Black artists.
This content below will live outside of our MCT Festival pages, but complements our Festival initiative.
"From Skylight with Love: A Concert for Unity"
Presented by Skylight Music Theatre
#BlacknificentArtCreatesLife!
Presented by Black Arts MKE
Collaboratively written by the cast of the Black Arts MKE 2020 Arts Camp Program
Black Arts MKE's Second Annual Performing Arts Camp offers middle and high school youth in the community the opportunity to experience all aspects of musical theater.
Learn More About Black Arts MKE
Family Story Time
Presented by Alice's Garden
September 3 & 10 at 5:30pm
Alice's Garden Urban Farm is pleased to announce the addition of Malkia Stampley and Chíke Johnson to our Alice's Garden Farmers Market line-up. Families will be given books to read together in small groups and then there will be a large group discussion about the selected story along with songs and activities. Suitable for children ages 3-8 but the entire family is welcome! Space will be limited and please bring blankets or chairs. Free.
#alicesgarden
First Stage Young Performer Virtual Showcase
Presented by First Stage
Streaming September 6 - 13
First Stage proudly offers the stage to our BIPOC Young Company and Theater Academy's Advanced Acting students to share their voices through monologues, songs and poetry in a virtual showcase directed by N'Jameh Camara and Ann Joseph Douglas. In addition, the showcase will feature a virtual production of Idris Goodwin's short play ACT FREE, presented through Free Play: Open Source Scripts Toward an Antiracist Tomorrow – a collaboration between Idris Goodwin and TYA/USA. Join us as our young people speak from their hearts through their art.
KILL MOVE PARADISE
by James Ijames
Directed by Mikael Burke
​
Inspired by the ever-growing list of slain Black men and women, KILL MOVE PARADISE follows Isa, Daz, Grif, and Tiny as they enter the afterlife and attempt to make sense of their fates and the path ahead. This deeply moving and urgently topical play reminds us that behind every statistic is a name and that every name represents a full life stopped short.
STEW
by Zora Howard
Directed by Malkia Stampley
​
STEW focuses on three generations of Tucker women as they gather to prepare an important meal--but as the layers of the familiar domesticity of Mama's kitchen boil away, small tragedies, everyday traumas, and years of hard-won living rise to the surface in this celebration of Black women's perseverance and connection. Zora Howard is a Harlem-bred multidisciplinary creator and performer. Her work with filmmaker Lisa Russell to turn her original poem "Biracial Hair" into a short film won an Emmy for Outstanding Advanced Media Interactivity in 2009. Since then, her work, both as a performer and writer, has been showcased on HBO, TV One, PBS, and NBC. Her first feature film "Premature", which she co-wrote with filmmaker Rashaad Ernesto Green and starred in, was an official selection for the 2019 Sundance NEXT competition. "Stew" made its debut in February of 2020.
HOME
by Samm-Art Williams
Directed by Sheri Williams Pannell
​
A powerful, revered classic of Black theater anchored in the Second Great Migration, Samm-Art Williams' HOME begins on the small farm in North Carolina that Cephus Miles has inherited from his family. Young and strong, he is content to work the land—until his childhood sweetheart rejects him and goes off to college. Not believing in the Vietnam War, Cephus is imprisoned as a draft evader for refusing to serve. By the time he is released, Cephus has lost his land to the tax collector, so he heads north to build a new life. With a good job and a slinky new girlfriend, he finds the big city exciting and rewarding. But the dream soon fades—Cephus loses his job and becomes involved in drugs and prostitution. Impoverished and addicted, he returns to North Carolina, where he finds his farm and his love waiting for him after so many years. As much an epic search for acceptance of the self as it is a place to call one's own, HOME received a Tony Nomination for Best Play, the Outer Critics Circle Award, a Drama Desk Award nomination, the NAACP Image Award, and the North Carolina Governor's Award.
Milwaukee Black Theater Festival logo designed by local Milwaukee graphic designer, Marquayla Ellison, owner and creative force behind Ellastic Designs.
The Milwaukee Black Theater Festival is a collaborative effort between Milwaukee Chamber Theatre and the following organizations: