VIRAGOS- A PLAY WITH FOUND TEXT




by Katherine E. Norman
A Montgomery Davis Play Development Series Presentation

Directed by Marcella Kearns
Monday, October 17th 2022 at 7:30PM | Studio Theatre
Pay What You Choose
"How much danger and scandal there is to fear from these … galloping girls."
VIRAGOS follows a group of young Englishwomen as they rehearse a play at The Institute—Mary Ward's school for girls founded in early 17th-century France. Through their rehearsals, the girls test the boundaries of art, science, love, and politics, as the shadow of the Inquisition looms. Verbatim text illuminates this factually-inspired fiction of a story too-long buried by history.
Featuring


Stage Manager
Producer
Karen Estrada*, Josephine Van Slyke+, Mathilde Prosen-Oldani+, Vivian Madson+, Alexandria Woods+, Angel Rivera+



Sydney Smith
Marcella Kearns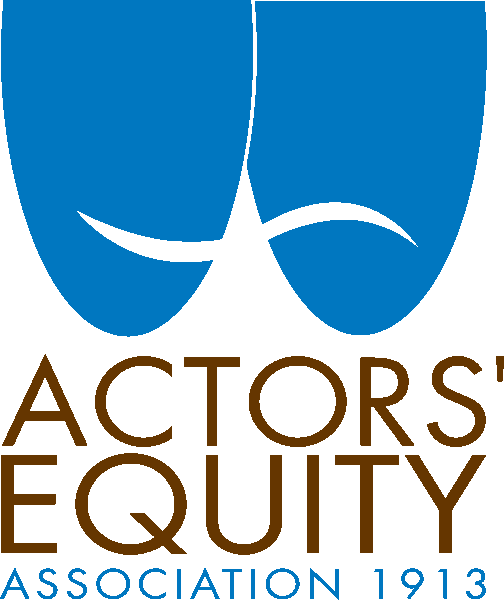 *Appearing through an Agreement between this theatre, Milwaukee Chamber Theatre, and Actors' Equity Association, the Union of Professional Actors and Stage Managers in the United States.
Karen Estrada (Mary Ward)
​
Karen Estrada (she/her) is an actor, director and theater educator living in Milwaukee. She has had the pleasure of working with Milwaukee Chamber Theatre, Next Act, Renaissance Theaterworks, Skylight Music Theatre, and Milwaukee Opera Theatre and is a three time alumna of the Disney on Classic tour of Japan and Taiwan. Karen is proud to have directed pieces for Renaissance's Brinks Briefs, MCT's Young Playwrights Festival, Marquette University, Forward Theater's 2021 Monologue Festival and First Stage Milwaukee's World Premiere ON THE WINGS OF A MARIPOSA.
Josephine Van Slyke (Julia)
​
Josephine Van Slyke is pleased to work on this MCT reading. Having taken classes at the First Stage Children's Theater Academy since she was three years old, Josie is now a proud member of the Young Company. In July, Josie performed in the First Stage Summer Academy production of SPRING AWAKENING. In addition, Josie has performed in First Stage's productions of THE LEGEND OF ROCK, PAPER, SCISSORS, THE VERY HUNGRY CATERPILLAR, and THE CAT IN THE HAT. Josie is a student at Golda Meir and has performed in ORPHEE AND THE BOOK OF HEROES, FIDDLER ON THE ROOF, and other Drama Department productions.
Mathilde Prosen-Oldani (Winnifred)
​
Mathilde is an interdisciplinary artist and student, currently on a gap year from pursuing a B.F.A. in acting at Carnegie Mellon with a minor in opera. Her most recent project/performance was a collaboration between Sitelines Dramatic Adventure Theatre and a Shuar community in Ecuador. In high school, Mathilde studied at the First Stage Young Company and attended the Utah Shakespeare Festival, and was also a member of Milwaukee Rep's Professional Training Institute. In her free time Mathilde loves composing music, practicing crossfit, and writing poetry.
Vivian Madson (Emma)
Vivian is honored to be making her MCT debut and is currently playing ARTHUR in the First Stage world premiere of ARTHUR AND FRIENDS MAKE A MUSICAL! now through November. She most recently was seen in First Stage's production of THE LEGEND OF ROCK, PAPER, SCISSORS. As an unschooled learner, Vivian has total freedom to pursue studies of interest and is currently working on piano with the Wisconsin Conservatory of Music, improv with Organized Chaos and she also loves to tap dance.
Alexandria Woods (Helen)
​
Alexandria Woods is a senior at Rufus King IB High School and is thrilled about this wonderful opportunity! She has had a deep passion for the performing arts from a young age, starting with dance classes at the age of 3 and then participating in many theater classes and performances over the years. Her desire to be involved in the world of theater has grown immensely. Alexandria was most recently seen in the Milwaukee Repertory Professional Training Institute's THE COMPASS as Prosecutor and Lousia Hemphill in Rufus King's fall play, UNTIL THE FLOOD. She also participated in the 2022 Next Narrative Monologue Competition, where she placed first regionally and third nationally. She is extremely appreciative for all the support she has received from her family, friends, and mentors along the way as well as her faith being her foundation. Each experience has shaped her into the artist she is today.
Angel Rivera (Anna)
​
Angel Rivera (they/them) is thrilled to join Milwaukee Chamber Theatre for VIRAGOS as they begin their senior year of high school. Most recently, they appeared in THE COMPASS with Milwaukee Rep's Professional Training Institute and in MACBETH with First Stage's Young Company. Other credits include THE LARAMIE PROJECT, THE CRUCIBLE, TWO GENTLEMEN OF VERONA, A WRINKLE IN TIME (First Stage), and OUR TOWN (Milwaukee Rep). Angel is a member of the Rep's Teen Council, First Stage's Young Company, and the MYAC Student Advisory Board, and they are also a visual artist with a focus in photography and drawing.
Katherine E. Norman (Playwright)
​
Katherine is thrilled for the chance to further develop Viragos with MCT! She is a PhD candidate in Educational Psychology at the UW-Madison, where she splits her research work between the Educational Neuroscience Lab and the Community Arts Collaboratory studying what and how people learn through arts practices and pretend play. Recent theatre credits include her ongoing role as Education Director with Montana Shakespeare in the Parks, as well as work with Door Shakespeare and Forward Theatre. Other credits include Interlochen Center for the Arts, the Children's Theatre of Madison, Whoopensocker, Four Seasons Theatre, Optimist Shakespeare, Adishakti Theatre, Double Edge Theatre, Missoula Children's Theatre, and more. She holds an MS in EdPsych and an MA in Interdisciplinary Theatre Studies from the UW-Madison, and a BFA in Acting from the University of Illinois at Urbana-Champaign. www.KatherineENorman.com
Marcella Kearns (Producer, Director)
Marcella Kearns, a Milwaukee-based director, actor, instructor, and administrator, is also a proud former staff member of MCT. Selected directing credits include the world premieres of FIGHTING FOR HOME: STORIES OF WOMEN WHO SERVE (Carthage College) and GIRLS IN THE BOAT (First Stage); classical forays with MACBETH, THE TWO GENTLEMEN OF VERONA, ALL'S WELL THAT ENDS WELL, THE WINTER'S TALE, and LOVE'S LABOUR'S LOST (First Stage); VANYA AND SONIA AND MASHA AND SPIKE, SHERLOCK HOLMES AND THE CASE OF THE JERSEY LILY, and FIRES IN THE MIRROR: CROWN HEIGHTS, BROOKLYN AND OTHER IDENTITIES (MCT); and THE MERRY WIVES OF WINDSOR and THE THREE MUSKETEERS: AN ADVENTURE, WITH MUSIC (Door Shakespeare). She is a proud member of Actors' Equity Association, a former Fulbright Fellow (Austria), and a 2008 TCG Observership recipient. She holds an MFA in Acting from the University of South Carolina.
Sydney Smith (Stage Manager)
​
Sydney is excited to be back and working with Milwaukee Chamber Theatre on VIRAGOS. She is currently the assistant stage manager on WHERE DID WE SIT ON THE BUS? at MCT and previously stage managed IRON COUNTY, another MDPDS Reading. She also was an assistant stage manager on THE THANKSGIVING PLAY, INDECENT, and THE ISLAND as well as a stage management intern on SHERLOCK HOLMES AND THE CASE OF THE JERSEY LILY.